Sometimes I do graphic design.  So far most of it has been for volunteer work. It was fun because this weekend I had two requests- different but the same- something that could be used on a tee shirt.
This one was for a Bat Mitzvah
note the initials – I hope you don't see them instantly.  There are so many ugly tee shirts out there- so many Bar Mitzvah tee shirts that are sent to Salvation Army. I wanted this to be one where people wear it more than once. I wanted to design something aesthetically pleasing.
I also designed a poster/postcard/tee shirt for a small Art Fair – it's not quite done and you can see it is a close cousin to the surface decoration I'm doing right now but I think it's an attention grabbing graphic and again, aesthetically pleasing. There's so much ugly crap out in the world. I sure as heck don't want to add to it.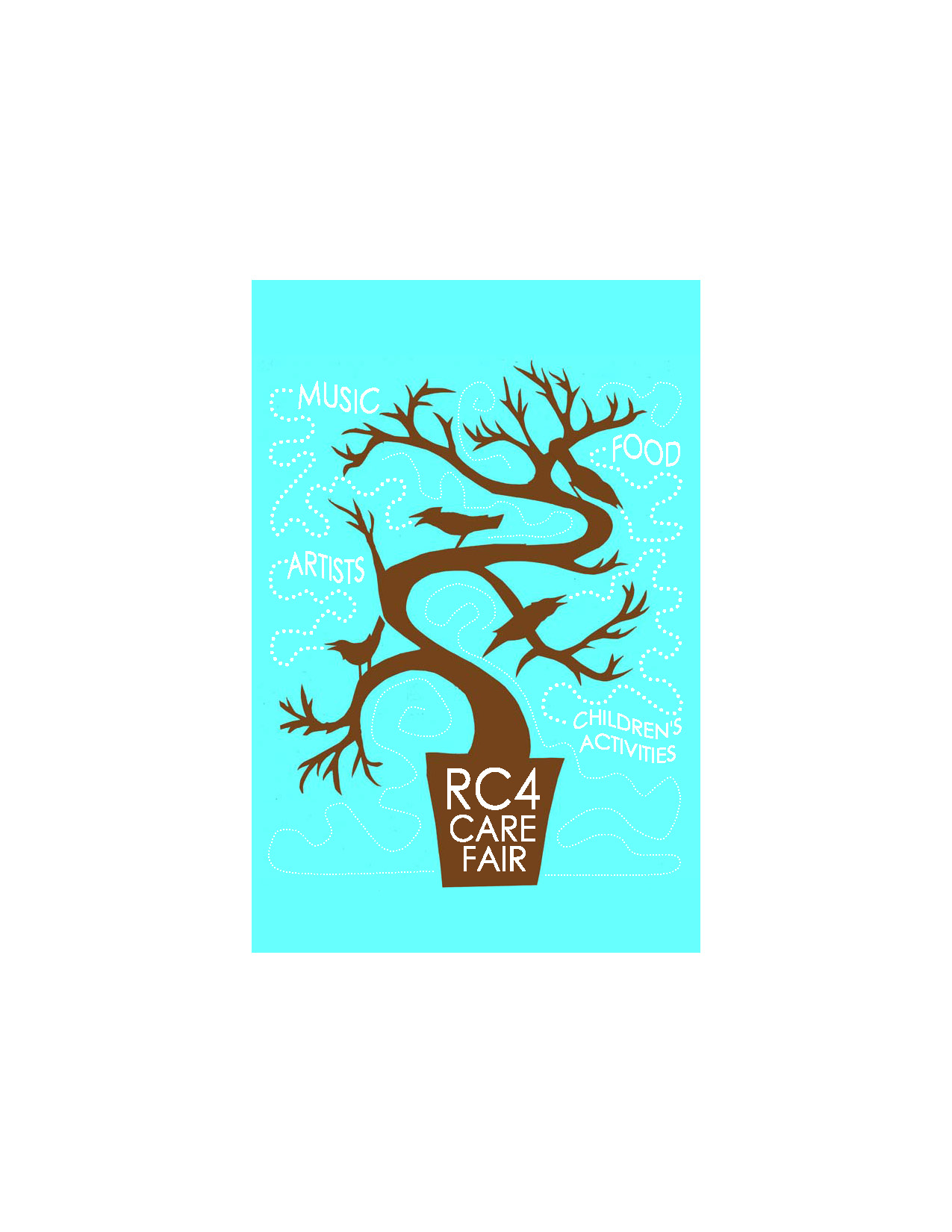 I also did one other graphic for a Fundraiser that I (with a LOT of help) created for our school. I mean, I created the fundraiser- I also created the graphic but without any help – except of course for my technical right hand man, my husband. Being a techno-doofus, I rely heavily on his amazing skills in photoshop and other graphics programs. Interestingly, I created all these graphics out of cut paper.
Here is the one I designed for our fundraiser- now in it's 5th year.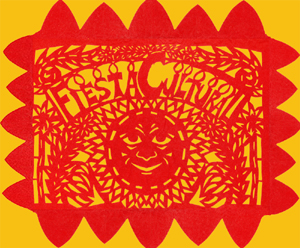 It made a wonderful poster and tee shirt!  I guess I feel safe with cut paper- I know it's going to look clean and work well in an ink-on-cloth situation.
I love cut paper.  I have a "hobby" of making paper snowflakes.  I have made hundreds over the years and they are deeply intricate.
well, there  you have the gamut- I went from graphic design to a window full of snowflakes. I get a lot of pleasure from cut paper.