Well, I'm sorry but I have to post yet more pictures of the ongoing mosaic-
You remember, I'm putting one up in the new upstairs bathroom.
Here is the panel that just went up: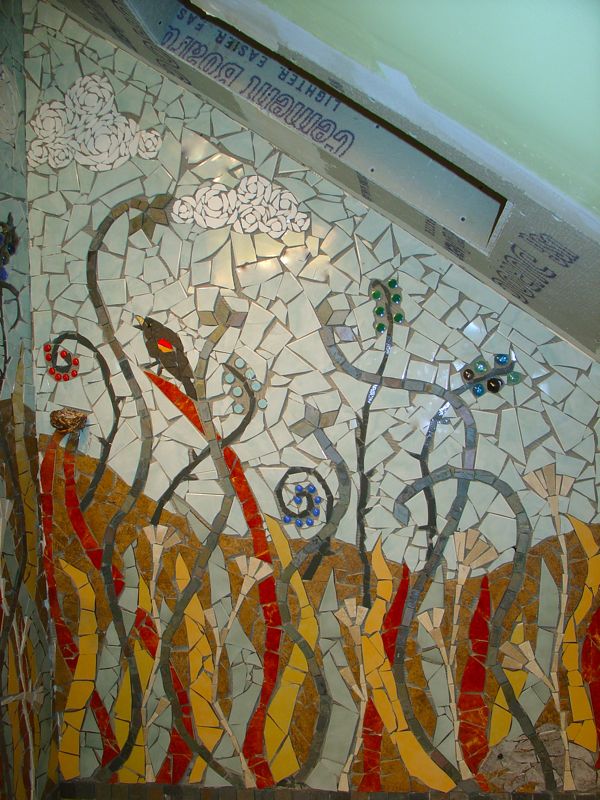 and I've put animals in there for the first time
a rabbit hiding in the corner (that's just masking tape on the floor)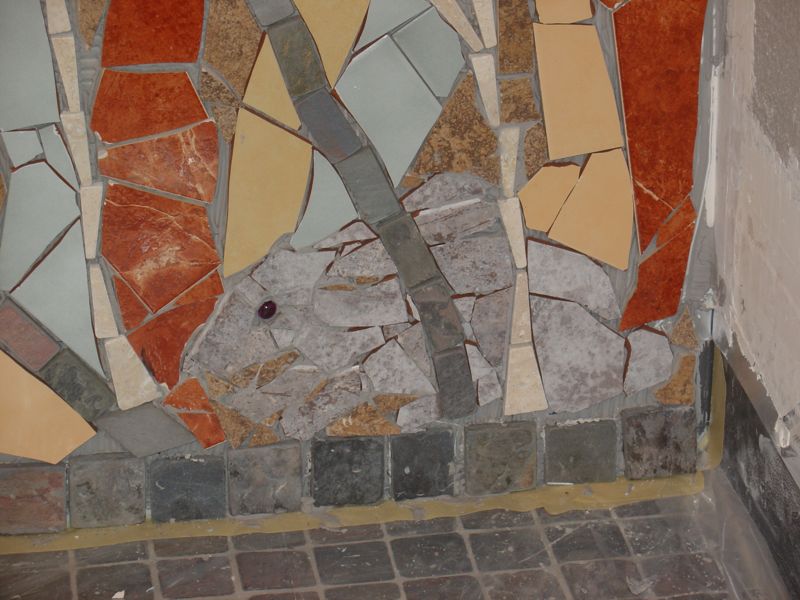 and a redwinged blackbird singing by its nest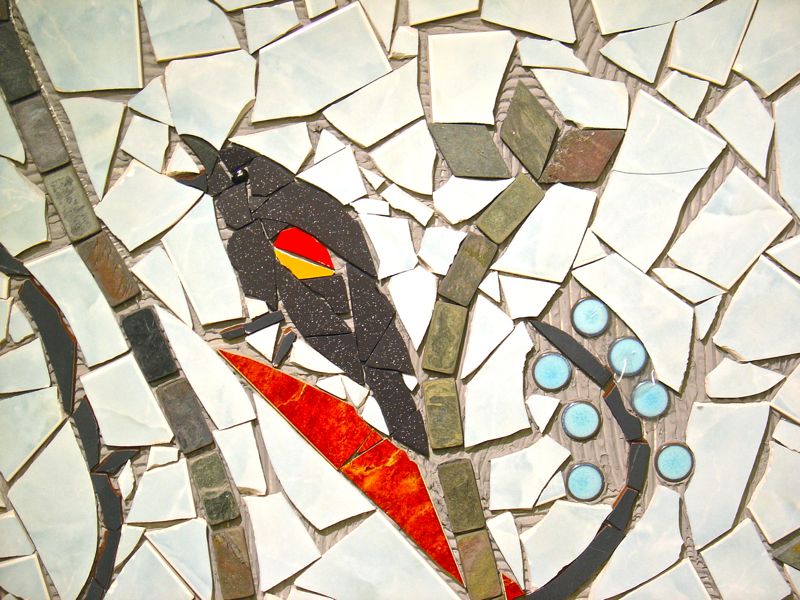 You can see the nest in the bigger picture- I made it, it's a soap dish! I'm trying to get some egg-shaped soap.
I'm just so pleased on how it's coming along!
Also, either I'm getting better at installation or my daughter, who helped me for the first time, was just incredibly good. There was no swearing! Everything went smoothly!
I'm so happy!.